THE ADVANTAGES OF EUROPE'S LONGEST-ESTABLISHED LEADER IN SOLAR PV DISTRIBUTION
EXPERIENCE AND PHILOSOPHY FOR THE PROFESSIONAL

---

More than 40 years advising our clients and distributing the most advanced technological innovations in the world.

AUTHORIZED DISTRIBUTORS OF MORE THAN 3000 PRODUCTS

---

Direct from manufacturer, without intermediaries. High supply capacity and permanent stock in our most demanded references.

360º DISTRIBUTOR, FULL SERVICE CYCLE IN EVERY STEP OF THE WAY

---

Thanks for our know-how of the sector, our global vision allow us to give a custom service from the beginning to the end of the sale.

WEBPORTAL WITH B2B ONLINE TOOLS FOR ONLINE ORDERS AND SELLS

---

Online platform for order, querys and stock availability. Direct shipping. Special tier prices for reselling and online platforms.

PHOTOVOLTAIC EXPERTISING, OUR EXPERIENCE AT YOUR HAND

---

You have the support of our technical profile staff, experts in products and their use, to advise you hand in hand with the manufacturer.

WE ARE MANUFACTURERS, HIGH QUALITY SOLAR PV PRODUCTS FOR COMPETITY MARKET

---

We manufacture the best quality products under our seal, thanks to the collaboration with our partners of leading brands.
SOLAR PANELS
We have the latest technologies in solar panels such as PERC monocrystalline panels. High efficiency polycrystalline and high efficiency photovoltaic modules that reach the highest powers in history.
We have the most efficient panels in the world, the Panasonic with HIT technology.
The most bankable solar panels of Trina Solar, world manufacturer Nº1,
The highest power output solar panels from RED SOLAR, which uses the best supplies of photovoltaic cells to get the solar panels with the highest power output.
The World best monocrystalline manufacturer LONGi,
We also have Tier 1 brands such as Kyocera, CSUN, Amerisolar, Jinko Solar, Bosch, Victron Energy or the series of flexible Red Solar panels.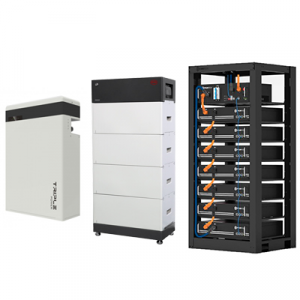 LITHIUM BATTERIES
Lithium batteries are the perfect complement for direct self-consumption systems with batteries or off-grid solar installations, replacing traditional lead-acid batteries.
Brands of lithium batteries: BYD, LG Chem, BatVolt, Vision, Pylontech, Victron Energy.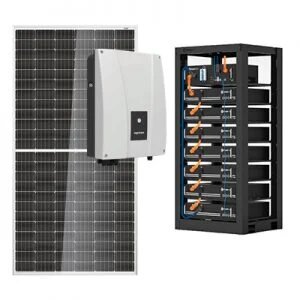 SOLAR KIT SOLUTIONS
We have designed complete systems for all types of applications, making it easier for you to calculate the components required for each installation.
We have solar kits for solar pumping, direct self-consumption with zero injection, solar kits for isolated systems, for grid connection, for direct self-consumption with battery, for back-up systems as energy backup to prevent power cuts, solar lighting kits, solar kits for purification of swimming pools, etc…
TOP DISTRIBUTED BRANDS